the automated electrophysiology workhorse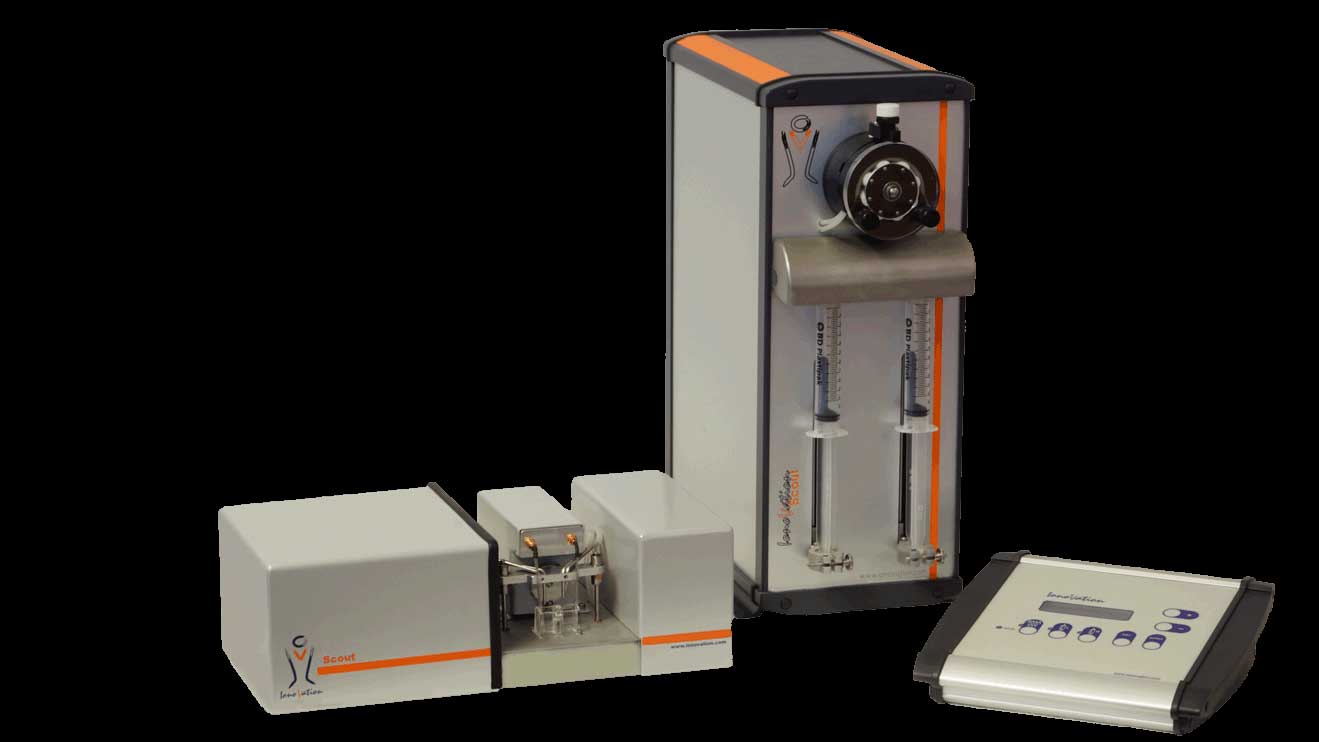 The Ionovation Scout is the tool for lipid bilayer electrophysiology:
Comes with everything you need for your experiment.

Is the ideal entry into the world of ion channels or membrane active substances.

Detects anything that affects the conductance and/or the capacitance of the lipid membrane.

Temperature controlled experiments using the Ionovation Thermomaster 2.
he Ionovation Scout is made for lipid bilayer experts and also for beginners in the field. Our experts will introduce you into the system depending on your individual knowledge.
We have more than 20 years of experience in lipid bilayer electrophysiology. Ionovation gives live-long support by email, phone or videocall free of charge. There will be help on your application, data analysis and technical issues.
Unique Scout features are:
Automated bilayer production and validation

Automated data acquisition

Single channel recording made easy (immidiate perfusion)

precise monitoring of the bilayer properties

2 channel perfusion

Advanced online analysis

Easy handling

Compatible with Ionovation Thermomaster 2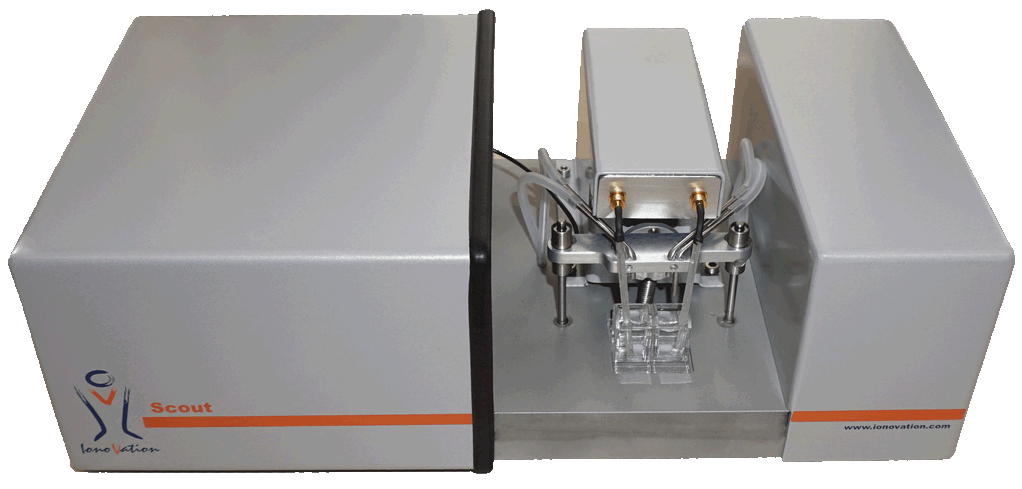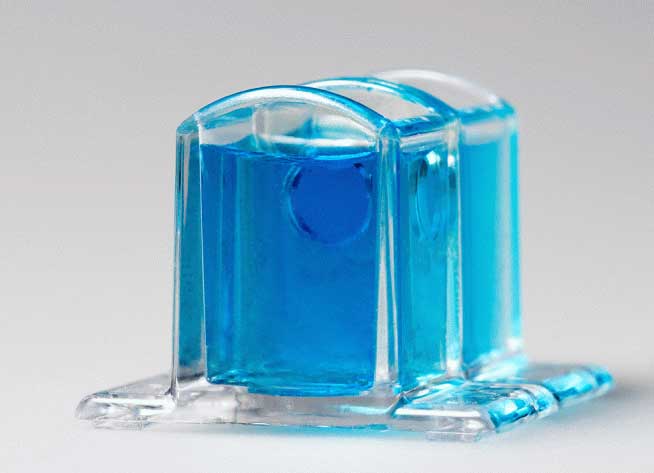 Nanopores
Ion Channels
Toxins
MAPs
Transporters
Ionic liquids
Lipid phase transitions
...
For more detailed information please contact our scientist Dr. Roland Hemmler directly. Roland will be happy to discuss technical specifcations and possible applications with you, without any obligation.

Related Products:
vChamber
"Bilayering" can be a laborious enterprise, if you have to build your own chamber for every experiment. The IonoTools Compact Chamber is packed ready to use and offers the start of your experiments only minutes after you enter the lab in the morning. Just unpack, fit in the chamber holder, paint your bilayer, and start gathering data.
Unique Scout features are:
pre-manufactured, individually sealed and ready for use

Bilayer apertures available from 70 - 300µm (standard 120 µm)

Chamber volume ca 1 ml

for use with IonoVation Scout, IonoVation Compact or any conventional manual bilayer rig
All biochemical and biophysical interactions are temperature dependent. Thus, many experiments in membrane biophysics benefit from an accurate temperature control and monitoring and this can open a whole new range of scientific insights.
Unique features are:
Run your experiment under physiological conditions

Study kinetics at different temperatures

Adapt your experiment to the melting temperature of various lipid mixtures

Study the temperature dependence of protein-protein-, protein-ligand-, and protein-lipid-interactions

slow down fast activation kinetics of ion channels

monitor changes in the diffusion time of membrane components